Best concert earplugs.
You enjoy the music. We'll protect your ears.
Lower wind noise.
Motorcycle earplugs that enhance your ride.
Relax, recharge, renew.
Find peace at night for a healthier tomorrow.
Perfect for any loud music environment.
Whether you are on the stage or in the crowd, you will hear clearly and safely. Our technology allows a precise amount of unobstructed sound into the ear so you have a true to life audio experience that's comfortable for hours.
Shop Music
It's time for a good night's SLEEP.
Our SLEEP ear plugs are designed to bring you maximum comfort while blocking out unwanted sound so you can get the rest you need.
Shop Sleep
Motorcycle Safety Course 101
3 Things You Should Never Ride Without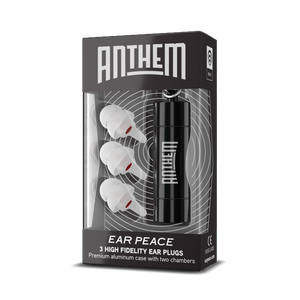 930/Anthem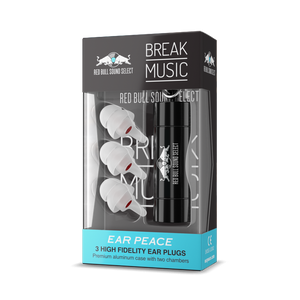 RED BULL MUSIC
Movement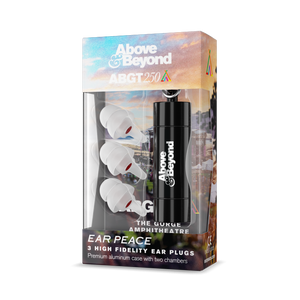 Above & Beyond
Metallica
Our Partners
Venues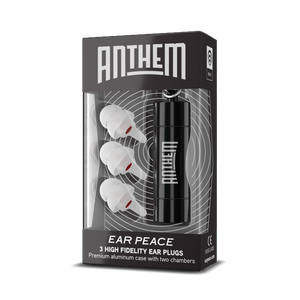 930/Anthem
Brands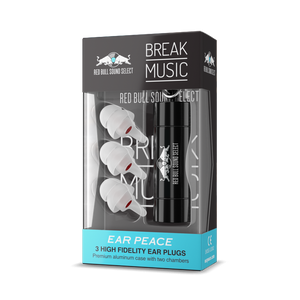 RED BULL MUSIC
Festivals
Movement
Labels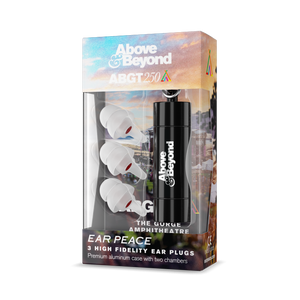 Above & Beyond
Artists
Metallica
What our customers are saying
Ear peace done well

These earplugs actually work. While it's not true that reading in bed will ruin your eyesight, it's pretty easy to set yourself up for fifty years of aural unhappiness in exchange for just a few too-loud experiences.

SETH GODIN, Bestselling author, entrepreneur
Best earplugs for motorcycle riding

Cuts engine noise down to a comfortable level and the wind basically disappears—and I can still hear the radio. EarPeace noise cancelling ear plugs are outstanding. Thanks for the awesome product.

R. Ristine
I use them every day

I use EarPeace while cutting wood in my garage and doing other projects around the house—they're just as good or better than 3M over the ear protection. They rival my military issued hearing protection. Everyone deserves ear peace.

Francisco R.
I GIVE THESE AS GIFTS AS WELL AS USE THEM MYSELF

I absolutely love EarPeace and I give them to family and friends besides using them myself. So many places in our culture have become painfully loud: movies/movie theaters, restaurants, stores (why must we have music blaring all the time) chief among them. And of course airplanes. I carry my EarPeace with me everywhere so I always have them on hand in case I end up somewhere painfully loud, and ALWAYS wear them when I'm at the movies or a concert.

Leigh E.
BEST EAR PLUGS I HAVE EVER USED

We just rode 1500 miles last week, 1000 of the miles I had these earplugs in with a bandanna around my head. They worked perfectly, my ears never got sore. They are very easy installing and removing. Highly recommend them!

Craig H.
OUTSTANDING PRODUCT

Your product is amazing. I'm in the military and work on the flight line as an Aircraft Mechanic. With being around Aircraft with running engines it gets very loud as you can imagine. Wearing your product helps eliminate the noise and is very comfortable wearing for hours. I will definitely be ordering more of your EarPeace in the future. Also wearing them while riding my motorcycle helps to eliminate a lot of the wind noise. Thank you again for this product.

MSgt Frank D., United States Air Force